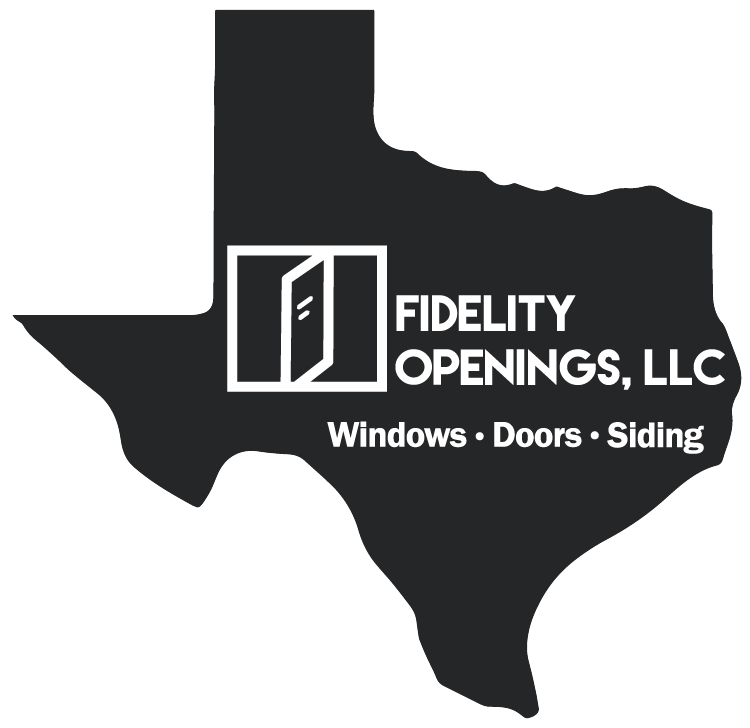 Opening Windows & Doors
To A Brighter Future!
Welcome to Fidelity Openings! We are committed to delivering outstanding window, door, and siding installation services across Texas. Our emphasis on exceptional craftsmanship, high-quality products, and customer satisfaction has established us as a trusted name in the industry. With years of experience, we recognize the significance of expertly installed and aesthetically pleasing windows, doors, and siding in enhancing your home. Our comprehensive range of services is designed to meet all your needs, ensuring that your home is transformed into a beautiful and functional space. Trust Fidelity Openings for reliable and professional solutions that exceed your expectations. Experience the difference with our dedicated team and contact us today to get started on your home improvement journey.
WINDOWS
Our skilled professionals specialize in installing high-quality windows that enhance your home's beauty, energy efficiency, and utility cost savings. We work with renowned brands like NT window, Anlin window, and Mi window, offering top-of-the-line products to fit your preferences and budget. Whether you need to replace a single window or upgrade your entire home, we'll guide you every step of the way.
DOORS
Your home's entrance should make a statement while providing security and functionality. We offer a wide selection of doors, including patio sliding doors, entry doors, and interior doors. Through partnerships with trusted brands such as PROVIA, MASONITE, and THERMA TRU, we offer diverse designs, styles, and finishes. Our expert installers ensure your new door not only looks stunning but also operates smoothly and efficiently.
SIDING
The exterior of your home is its first impression and protection against the elements. Our siding installation services transform your home's appearance while improving insulation and durability. We work with various materials and styles, including vinyl siding from ACCEND, CHARTER OAK, CONQUEST, PRODIGY, and primed HARDIE products that can be customized to your desired color.
Servicing DFW & East Texas within 150 miles of Cedar
Creek Lake area, as far Tyler, Palestine, and Canton!
ABOUT US
Founded in April 2015 by Corey Crain, Fidelity Openings LLC began as an independent contractor specializing in remodeling windows and doors. Through years of providing top-quality work and exceptional customer service in the Dallas area, our company has steadily grown and established strong partnerships throughout North and East Texas. As a veteran-owned business, our core values of honesty, integrity, clarity, quality, and customer service excellence are deeply ingrained, ensuring our customers' satisfaction.
TESTIMONIALS
"We recently had new windows installed and wanted the perfect way to showcase them. Corey Crain and his experienced team guided us to a beautiful solution and we could not be happier! They were extremely professional and polite. They made sure the areas where they worked were cleaned up, actually leaving them cleaner than they originally were! The services they provide are wide-ranging and we will absolutely call on them for anything we need in the future!"
~ Sherri Rhoda Duyka
Wow! This installation crew led by Cory has been the best experience of any project in my home - and there have been many! The windows are quality and the installation is A+! The entire team was fast yet paid attention to detail, open with communication, and very clean throughout the job! They left my house cleaner than it was when they got there! Even grabbed a fallen tree limb on my lawn on the way out to dispose of! I appreciated that they delivered what they promised and feel I could call them anytime if something is needed and they will respond - to me that is important!
~ Janice Dyer
CONTACT US
We look forward to working with you and providing you with the highest quality windows, doors and new siding on your house for your residential, agricultural, or commercial structure. If you have any questions or would like to request a quote from us, please contact Corey at (270) 547-3036.